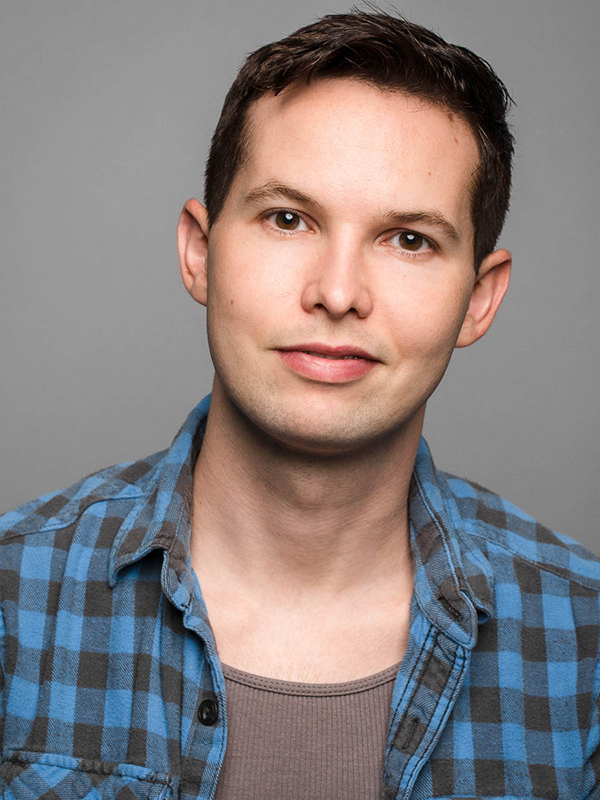 Landon Beatty
Landon Beatty grew up performing in musicals in Alabama before moving out of state to attend the University of North Carolina School of the Arts, where he graduated with a BFA. While in school and immediately after he danced with Providence Ballet Theatre as a guest artist and also with Terpsicorps Theatre of Dance before moving to New York to perform with the comedy troupe, Les Ballet Grandiva.  He then moved west to be on stage with the oldest and longest running show in Las Vegas, Donn Arden's Jubilee, before finally landing in Los Angeles where he has been lucky enough to participate in some amazing and award winning projects.
Landon joined GRT in 2019. He most recently appeared at GRT in The Laramie Project and as Harold in Harold and Maude. Other GRT credits include Wyatt in The Corn Monsters and Dennis in Piano in the Dark for the virtual production of Unhidden Figures.
Landon has also been seen on stage at Theatre 40 in Beverly Hills in As Good As Gold (Tom Troupe award for Best Actor in a Comedy),The Surveillance Trilogy and was nominated for best actor in a drama for his portrayal of Billy Haines in Taming the Lion.
He appeared in the film "Crossing Fingers," which was the winner of Best LGBT Film for IndieFEST Film Awards (2018).