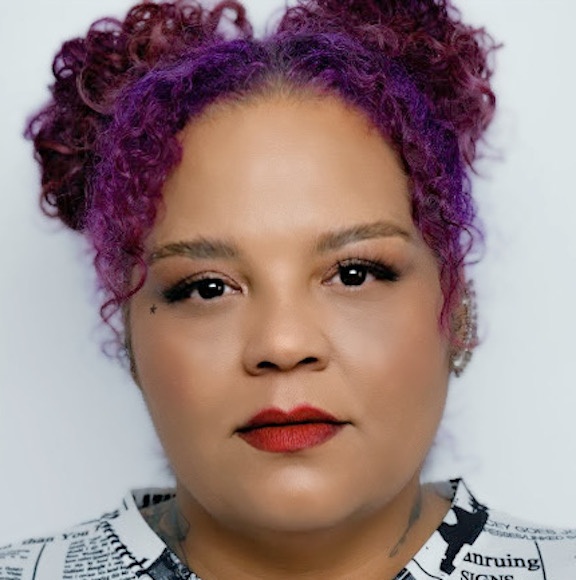 Melissa Bontempt
Melissa Kaye Bontempt, born 1973, in Burbank California. An Artist who enjoys the craft of writing, acting, comedy, music, and carpentry. Melissa has been an ongoing On-Camera acting student while also sharpening her tools in improv and comedy, at the LA Connections Theater, in North Hollywood California.
During her time in the theater Melissa has taken on many roles including- Lead Carpenter and Stage Manager. Melissa says she really enjoys seeing and bringing to life the vision of the writers.
Melissa has a love for the arts that extends beyond acting and enjoys supporting her fellow artists. Being queer herself she has worked on projects such as the "2021Rituals Festival". Produced by, Jamie Issuh, a music and culture festival honoring, uplifting, and celebrating emerging local Queer BIPOC artists.
Melissa has also worked on music projects with native Los Angeles bands and artists such as Polartropica (Artist/Writer/Singer/Model/Actress), TR Sun The Terminator (Artist/Rapper/Music Producer), KK Love (Artist/Writer/Singer/Director/Model/Actress) and many others.
Recent Production Design/Stage Management Credits are as follows:
Theater Production: True West– Assistant Stage Manager
Music Festival: "Rituals Festival 2021"- Stage Manager & Stage Design
Album Release: "Cloud City" – Stage Design & Producer, Stage Manager, Artist Assistant
Music Festival: "Give Them Hell" New Year's Eve 2022 Concert- Lighting & Projections.
Recent Performance Credits are as follows:
Festival Film: "Beautiful Dreamer" – Supporting Lead
2022 Writers Guild Award: Host & Presenter Stand-in
Music Video: "Bucket Brigade" by artist TR Sun The Terminator – Supporting Music Video: "Give Them Hell" by artist Polartropica – Character Originator/Supporting