Win a Free Ticket & Autographed Program
Enter below for your chance to win 2 FREE TICKETS and AUTOGRAPHED PROGRAM
for In My Mind's Eye!
Every week we choose a winner and announce on Facebook.
Come back each week to re-enter the contest.
Photos from the The Man Who Came to Dinner by Moss Hart and George S. Kaufman THE GROUP REP at THE LONNY CHAPMAN THEATRE Now running through January 12th, 2020!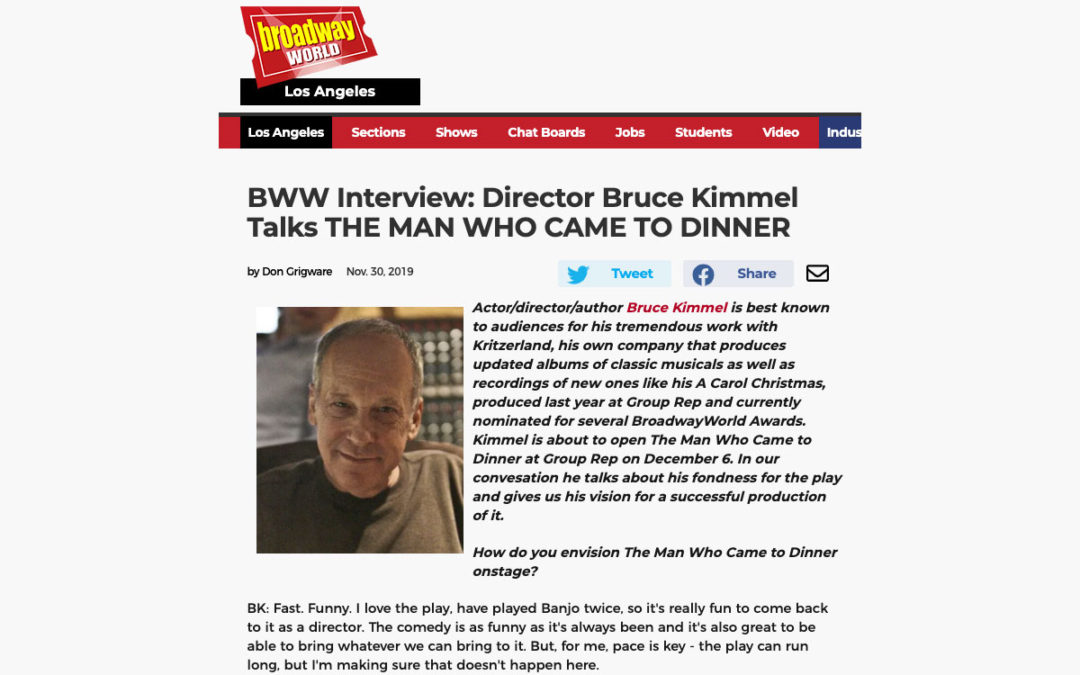 Kay Cole and Barry Pearl join the cast of the Group Rep's production of Moss Hart and George S. Kaufman's beloved farce THE MAN WHO CAME TO DINNER, directed by Bruce Kimmel and produced by Doug Haverty.