Win a Free Ticket & Autographed Poster
Enter below for your chance to win a FREE TICKET and AUTOGRAPHED POSTER
for The Man Who Came to Dinner!
Every Monday we choose a winner and announce on our social media pages.
Come back each week to re-enter the contest.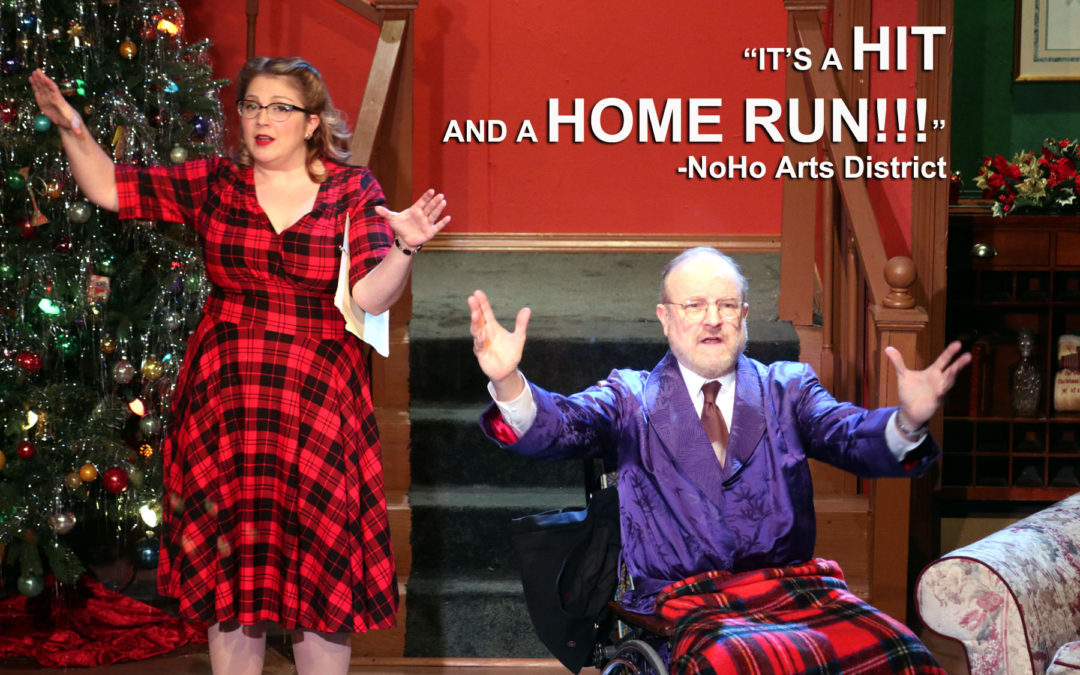 "The Man Who Came to Dinner Is Rip-Roaring Comedy For The Holidays" Reviewed by Cary Ginell for Ventura County On Stage     "It's a HIT and a HOME RUN!!! "... is fun, fun, funny and a glorious addition to the Christmas theatre ... [acting is] amazing ......
Another Rave Review for The Man Who Came to Dinner! Congrats to the fabulous cast and crew. Performances resume this Friday-Sunday at The Group Rep! Read the complete review here: http://stageraw.com/2019/12/17/the-man-who-came-to-dinner-theater-review-2/...
Photos from the The Man Who Came to Dinner by Moss Hart and George S. Kaufman THE GROUP REP at THE LONNY CHAPMAN THEATRE Now running through January 12th, 2020!