Description
---
5 Ways to Support The Group Rep
1. Donate by selecting a pledge level above
Giving to the arts is an investment in the communities in which we live, work and play. Not only is your presence the lifeblood of theater, but every penny of your donation goes into the productions at the Group Rep. Our Supporters are proudly displayed in every Mainstage playbill and on our website.
2. Donate via Venmo
Send your donation amount to @GroupRep – Todd Ball.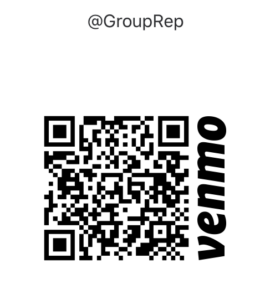 3. Donate via Paypal
Send your donation amount to Larry@thegrouprep.com.
4. Your Ralph's Card
Did you know that you can help get money donated to The Group Rep simply by shopping for groceries at Ralphs or for everything else at AmazonSmile? Well you can!
Ralphs Community Contributions
When you register your Rewards Card account at www.ralphs.com (and renew yearly after Sept. 1), RALPH'S WILL DONATE $$$ if you designate "The Group Rep" as your "Community Contributions" choice. Learn More.
---
5. Smile.Amazon.com
AmazonSmile
Shop the way you always do on Amazon and 0.5% of your purchase of eligible products can be donated to The Group Rep! Learn More.