Michael Robb and Carrie Schroeder in
Dial "M" for Murder
Now Playing
---
Dial "M" For Murder
by Frederick Knott
A cunning man marries a wealthy woman for her money and now plans to murder her to get her fortune. He devises a perfect murder. He blackmails a criminal and arranges a brilliant alibi for himself. Unfortunately, the criminal gets murdered and the wife survives. So, the clever husband tries to frame his rich wife for the murder of the criminal. Will it work? Will the police catch on and catch him? Having money can be so dangerous.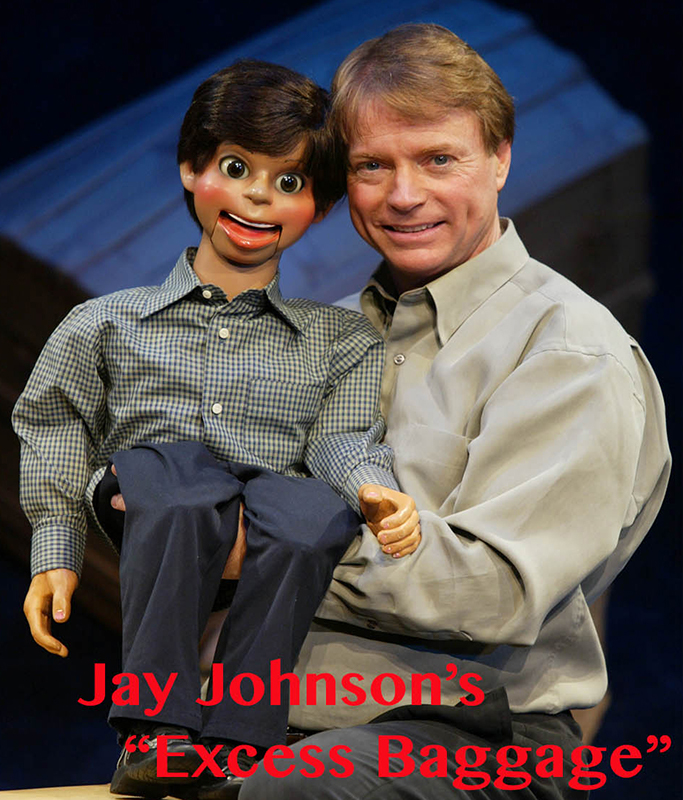 Jay Johnson's "Excess Baggage" – August 19th
$50.00
Tony Award Winning JAY JOHNSON will present his one-man show, Excess Baggage, as a special one-night-only Fundraiser for the Group Rep Theatre.
Best known for playing the schizophrenic role of Chuck and Bob on the groundbreaking television comedy "Soap," Johnson is one of the world's most famous living ventriloquists.  Johnson follows in the footsteps of such performers as Jules Vernon, Fred Russell (and Coster Joe), The Great Lester (and Frank Byron, Jr.), Edgar Bergen (and Charlie McCarthy) and Paul Winchell, "who have all helped to define ventriloquism as a bonafide modern art form."
ONE-NIGHT-ONLY
August 19, 2017
8:00PM