Friday/Saturday at 8pm; Sundays at 2pm
Until September 8
Once a week, in the heart of Manhattan, five women gather to knit.  As the sweaters pile up, their lives fall apart.  On the surface this is a knitting club, but underneath all the yarn, this is a family of choice as these women give and get support.  This contemporary play is a wool blend of Noel Coward and Wendy Wasserstein barbs showing us stylish ferocity and insight in a well-made comedy of manners.
Directed by L. Flint Esquerra
$25 General Admission
$20 Seniors/Students
Now Playing

---
August 10 to September 8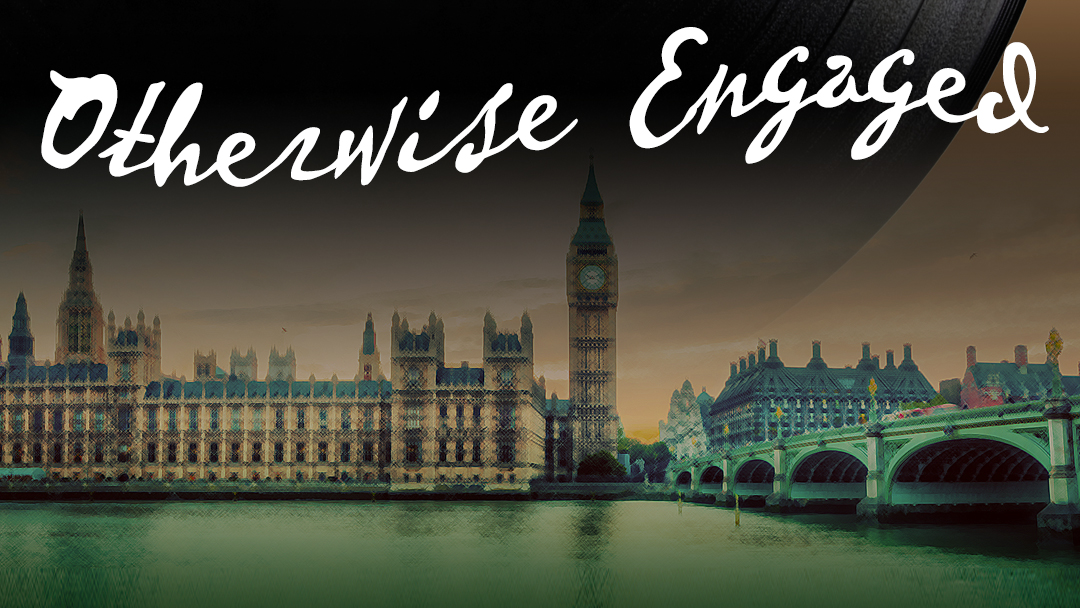 Saturdays 4pm; Sundays 7pm
$20 General Admission
$15 Students/Seniors
Otherwise Engaged
By Simon Gray
Directed by Linda Alznauer
This 1977 wry, dry comic play won the New York Drama Critics' Circle Award for Best Play as well as the Drama Desk Award for Outstanding Play.
In the blithely, sexually-indulgent 70s, a hooked-on-sex book publisher actually craves a tranquil afternoon of Wagner's Parsifal to soothe the savage beast within. But what he encounters is a constant barrage of neighbors, friends, relatives, strangers, aspiring writers and even his wife back from out-of-town with late breaking news. They all need something from him and all he wants is a quiet afternoon, but as we all know — there's no peace for the wicked
In this uncensored comedy, we share an evening with legendary actor John Barrymore, who arrives with the intent of recreating his critically acclaimed performance of Richard III, but would rather amuse his audience with whimsical tales about his life. He recalls the triumphs, the struggles, and the scandals that surrounded his career, his loves, and the Barrymore family.
Benedict portrays the iconic actor in this no holds barred portrait of early Hollywood's number one Bad Boy.
Directed by Robert Benedict
Not recommended for minors.
Reservations not needed.  First come, first served.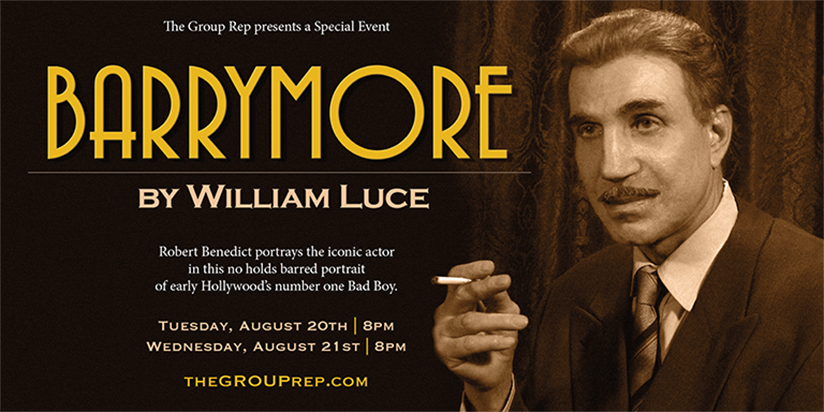 FREE ADMISSION!!
Two performances only
Tues/Wed August 20, 21 at 8pm