Over 30 people were cast in The Group Rep's production of The Man Who Came to Dinner. As part of our backstage coverage of this show in development, we will introduce you to each cast member.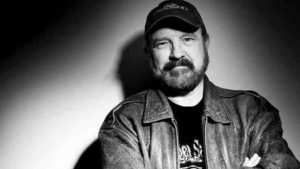 Jim Beaver plays the famously-outlandish NYC radio personality, Sheridan Whiteside. This is a "bucket-list" role for him and he's looking forward to the run.
JIM BEAVER is an actor, playwright and film historian. He is most popular to worldwide audiences for his recurring role as Bobby Singer in the television series, "Supernatural," now entering its 15th and final season. He played Whitney Ellsworth in the HBO series "Deadwood" and Sheriff Shelby Parlow on the FX series, "Justified." He also recurred as fun dealer Lawson on "Breaking bad" and as French Stewart's sullen boss on NBC's "Third Rock from the Sun."
In 2016 he played Big Daddy in CAT ON A HOT TIN ROOF at the Berkshire Theatre and toured in the early 80s as Macduff in MACBETH and THE LAST MEETING OF THE NIGHTS OF THE WHITE MAGNOLIA. A long-time member of Theatre West, he has written and appeared in VERDIGRIS, in last year's THE NIGHT FORLORN and in their critically-acclaimed LION IN WINTER as Henry.
Jim is working on a biography on the late actor George Reeves and served as historical/biographical consultant on the film HOLLYWOODLAND.
Jim has appeared in over fifty feature films, most notably: SILKWOOD, TURNER & HOOCH, SISTER ACT, MAGNOLIA, ADAPTATION, THE LIFE OF DAVID GALE and the upcoming BILLY BOY. Jim had a starring role in Guillermo del Toro's recent graphic ghost story, CRIMSON PEAK, a part that del Toro wrote for him.
The Man Who Came to Dinner
By Moss Hart and George S. Kaufman
Directed by Bruce Kimmel
December 6, 2019 – January 12, 2020
Fri/Sat at 8pm, Sun at 2pm
GET TICKETS