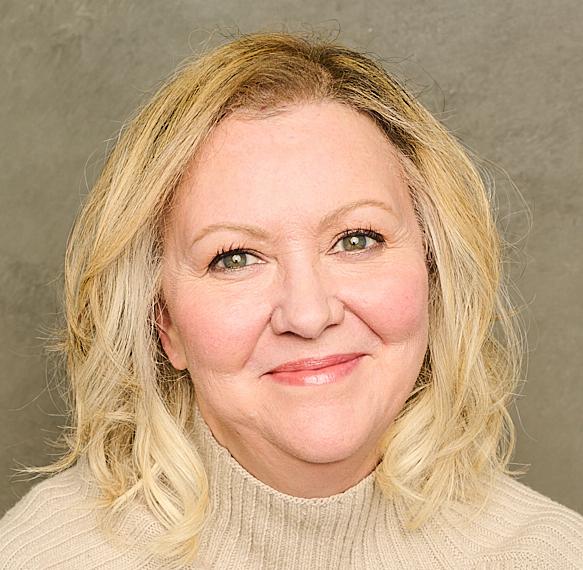 Dawn Halloran
Dawn Halloran's journey to The Group Rep has been one of zig zags, course changes, resets, and reboots. She was cast in her first Group Rep production, Morning's At Seven, just weeks after becoming a member.
Raised locally in a family of successful musicians, Dawn made her stage debut in The King and I at 4 and her television debut on "The Dean Martin Show" at 5. She also appeared on "Melody Ranch" the same year. Over the years, she sang on numerous commercials, films, and live TV shows. At 8 she began studying ballet with the Junior Ballet Theatre Foundation, and appeared in The Nutcracker, Sleeping Beauty, and Graduation Ball in numerous semi-annual productions.
At 15 she was cast in Ted Rado's Musical Fantasy, conceived and directed by the co-creator of Hair. She studied music at UCLA while also studying acting with Rae Allen and voice with Lee Sweetland. Acting roles at the time included playing a music student in Mr. Jones with Richard Gere. Marriage to an audio engineer added voiceover to her skill set, as she was called upon to step in on many commercials and trailers produced by her then-husband.
The birth of 2 daughters eventually added a new column to her resume: stage mom. Her older daughter caught the bug and had an agent at 9, her younger daughter soon after. Through these challenging years juggling auditions and on-set parenting, she did have the immense pleasure of recording songs for an episode of "The Simpsons" with her older daughter. Stage mom payoff! This period also allowed her to resume study with the same acting coach that her kids worked with, Patrick Day.
After the COVID lockdown, Dawn decided to once again focus on theatre and made the decision to pursue a theatre degree at LAVC. During this time she had the pleasure of performing in All Together Now, which was Music Theater International's world-wide invitation back to live theater. The show was performed simultaneously with theaters around the world, through MTI's generous gift of rights and orchestral tracks at no charge. She also appeared in The Blue Bird and The Laramie Project at LAVC before earning her AA degree.
Joining The Group Rep is truly a dream come true for a little girl who grew up surrounded by talented performers. Thank you for having me!