Anastasia Burnett plays June Stanley, the grown daughter of Earnest and Daisy, wants to get married to Sandy who is starting union trouble at the factory.
ANASTASIA BURNETT (June): Anastasia is an excited new member of The Group Rep and thrilled to make her GRT debut in The Man Who Came To Dinner. Her other theatre credits include Rapunzel, Tartuffe, The Sparrow, Julius Caesar, The Tempest and Guys and Dolls. She also had the privilege of producing, writing, acting and choreographing an original, main-stage production, LIKE Project, at her alma mater, Wheaton College, where other choreography credits include The Sparrow and Tenebrae. You can find her on the weekends living her dream as Cinderella and other beloved characters for children all over the city. She sends many thank you's to the whole cast and crew for making this production possible and is immensely grateful for her family, her LA Fam, and friends for their constant love and support.
Over 30 people were cast in The Group Rep's production of The Man Who Came to Dinner. As part of our backstage coverage of this show in development, we will introduce you to each cast member.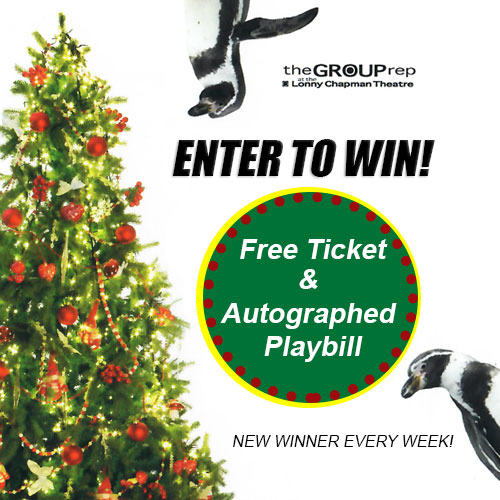 The Man Who Came to Dinner
By Moss Hart and George S. Kaufman
Directed by Bruce Kimmel
December 6, 2019 – January 12, 2020
Fri/Sat at 8pm, Sun at 2pm