Cheryl Crosland plays Mrs. McCutcheon, a visiting society friend of Mrs Stanley.
CHERYL CROSLAND (Mrs. McCutcheon) GRT: Marilyn – Whose Plot Is This Anyway?, She – The Unforgiveable Sin of Forgiveness, Lady Capulet – Romeo & Juliet, Claire – Rumors (with husband Kent Butler – Lenny), Jessie – Calendar Girls, Linda – A Dull Pain Turned Sharp, Siu – The Chinese Wall. Costumer – Romeo & Juliet, All My
Sons, The Trip to Bountiful, Lights & Sound/A.D. for Dial M for Murder. Director – Clifford's.
Over 30 people were cast in The Group Rep's production of The Man Who Came to Dinner. As part of our backstage coverage of this show in development, we will introduce you to each cast member.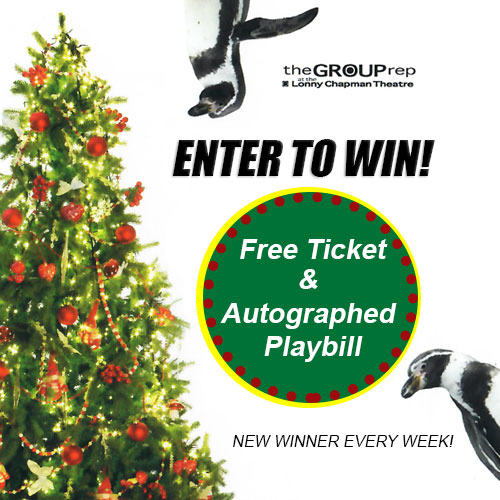 The Man Who Came to Dinner
By Moss Hart and George S. Kaufman
Directed by Bruce Kimmel
December 6, 2019 – January 12, 2020
Fri/Sat at 8pm, Sun at 2pm