Doug Haverty plays Mr. Ernest Stanley., a wealthy factory owner, uptight and put out by the audacity of his guest.
DOUG HAVERTY (Mr. Ernest Stanley): Group Rep: Rumors; Dial M for Murder; The Secret of Chimneys, The Cape and the Klan; Another Antigone; Loose Knit; Midsummer Night's Dream; My Three Angels; The Dining Room; The City; And Then There Were None; A Christmas Carol; Inspecting Carol, Lend Me A Tenor; Mammoth Lakes Rep: All the Great Books (Abridged); TheatreWest/Falcon: Ray Bradbury's Falling Upward; NASA: Defying Gravity; Advent: Bullshot Crummond. Also a playwright with five world premieres here.
Over 30 people were cast in The Group Rep's production of The Man Who Came to Dinner. As part of our backstage coverage of this show in development, we will introduce you to each cast member.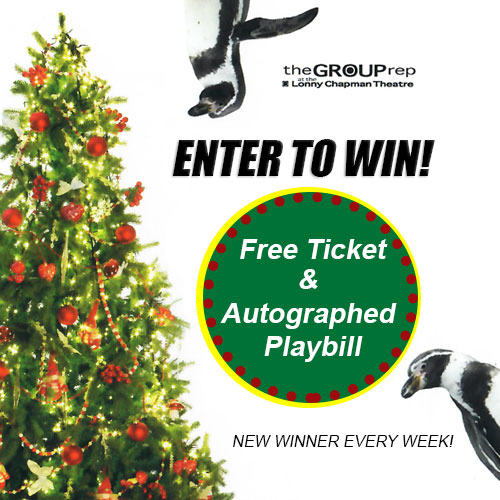 The Man Who Came to Dinner
By Moss Hart and George S. Kaufman
Directed by Bruce Kimmel
December 6, 2019 – January 12, 2020
Fri/Sat at 8pm, Sun at 2pm