Fox Carney plays Dr. Bradley, Whiteside's doctor while Whiteside is in Mesalia. He diagnosed Whiteside's injuries in error by looking at the wrong X-rays. He is also a late-blooming author who tries to get Whiteside to read his book, "Forty Years an Ohio Doctor."
FOX CARNEY (Dr. Bradley) Following a bully performance as Teddy Brewster in the GRT's production of Arsenic and Old Lace, Fox trod the boards in their productions of Comic Potential, The Sound of Murder, Inspecting Carol, Misconceptions, And Then There Were None, A Walk in the Woods, the world premiere of Phil Olson's A Nice Family Christmas, Puttin' On Your Shorts, Neil Simon's Rumors, Let Me Hear You Whisper, Nine Winning One-Acts and Otherwise Engaged.
Over 30 people were cast in The Group Rep's production of The Man Who Came to Dinner. As part of our backstage coverage of this show in development, we will introduce you to each cast member.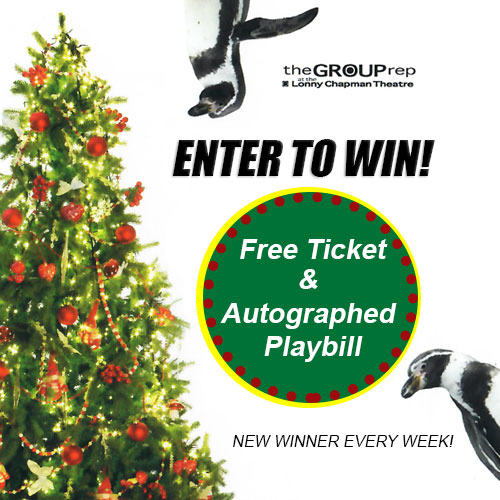 The Man Who Came to Dinner
By Moss Hart and George S. Kaufman
Directed by Bruce Kimmel
December 6, 2019 – January 12, 2020
Fri/Sat at 8pm, Sun at 2pm