Lareen Faye plays Sarah, Stanley's cook and housekeeper, who has been around awhile. She is very sweet, a great cook and star struck.
LAREEN FAYE (Sarah) Lareen has been a member of GRT since 2005 and considers this to be her Theatrical Home. Her recent appearances at GRT were Upstairs at GRT in "Let Me Hear You Whisper" and Breadcrumbs, in which she played the part of Alida (a part she considers to be a "gift" and a part of a lifetime}. Lareen is also proud of the work she did in the GRT Productions of String of Pearls, Enchanted April and creating the role of Mrs. Weiss in GRT's world premier of The Howie Monologues, along with playing the part of Eleanor in the Morgan Wixson Theater's production of A Lion In Winter.
Over 30 people were cast in The Group Rep's production of The Man Who Came to Dinner. As part of our backstage coverage of this show in development, we will introduce you to each cast member.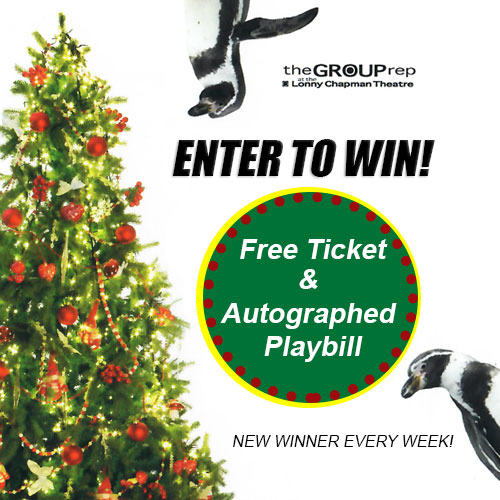 The Man Who Came to Dinner
By Moss Hart and George S. Kaufman
Directed by Bruce Kimmel
December 6, 2019 – January 12, 2020
Fri/Sat at 8pm, Sun at 2pm