Marina Shtelen plays the grown daughter of Earnest and Daisy, wants to get married to Sandy who is starting union trouble at the factory.
MARINA SHTELEN (June Stanley) Classically-trained in the U.K. and Chicago, on-stage roles include The Shape of Things (Evelyn), A Midsummer Night's Dream (Hermia), Street Scene (Mary), Romeo & Juliet (Juliet). Marina segued to feature films and Television; recurring guest star roles include "Bones," "Graceland," and "The Young & the Restless." Marina is excited to be a part of the Group Rep Theatre family.
Over 30 people were cast in The Group Rep's production of The Man Who Came to Dinner. As part of our backstage coverage of this show in development, we will introduce you to each cast member.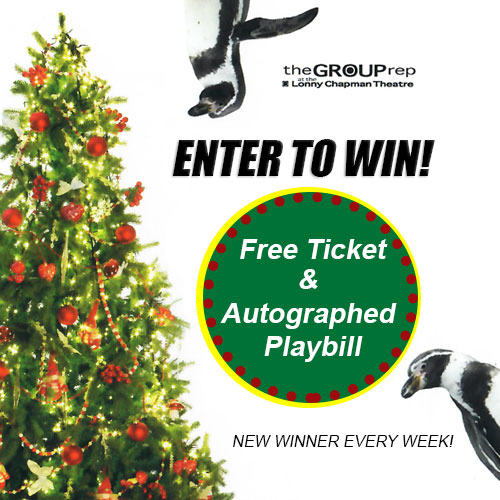 The Man Who Came to Dinner
By Moss Hart and George S. Kaufman
Directed by Bruce Kimmel
December 6, 2019 – January 12, 2020
Fri/Sat at 8pm, Sun at 2pm