Over 30 people were cast in The Group Rep's production of The Man Who Came to Dinner. As part of our backstage coverage of this show in development, we will introduce you to each cast member.
Neil Angevine plays Richard Stanley the grown son of Earnest and Daisy, a photographer who wishes he could travel and take pictures.
NEIL ANGEVINE (Richard Stanley) is an actor from St. Louis Missouri. Neil started acting in the midwest while getting his Business degree at The University of Missouri. After graduation, he decided to move to Los Angeles to pursue acting full-time. With his wide range of skills in sports, dance, and music, Neil started doing stunts and more movement related roles while simultaneously acting. Neil continues his training in stunts, acting, is repped by Prestige Talent and Anchor Talent Management, and continues his passion in acting in TV, Film, and now Theatre!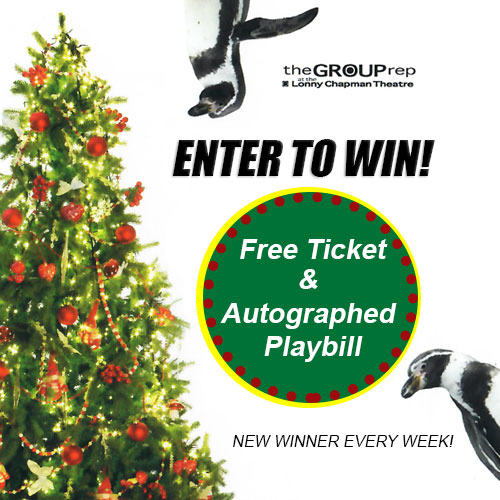 The Man Who Came to Dinner
By Moss Hart and George S. Kaufman
Directed by Bruce Kimmel
December 6, 2019 – January 12, 2020
Fri/Sat at 8pm, Sun at 2pm