Sal Valletta plays John. The Stanley's butler who has been around awhile. A very nice person, efficient and star-struck.
SAL VALLETTA (John) Sal is honored to be performing in this classic Hart-Kaufman production and thrilled to be part of such an extraordinary cast! Previous GRT projects include Otherwise Engaged, Nine Winning One-Acts, The Sunshine Boys and Spaghetti & Apple Pie. Earlier acting credits include leading roles in Mister
Roberts, Dragnet, and Of Mice And Men. Sal's a tried and true Connecticut boy and a proud Disney employee. He looks forward to more acting opportunities during GRT's 2020 season!
Over 30 people were cast in The Group Rep's production of The Man Who Came to Dinner. As part of our backstage coverage of this show in development, we will introduce you to each cast member.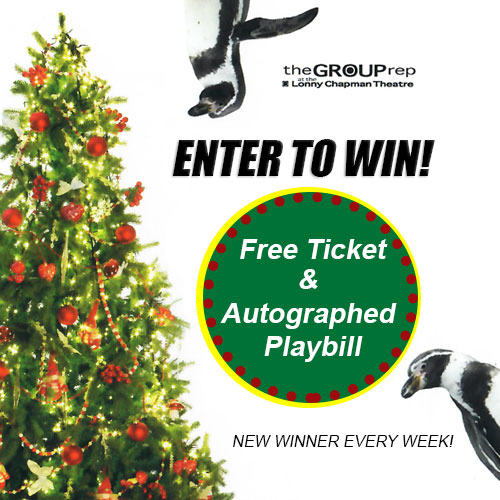 The Man Who Came to Dinner
By Moss Hart and George S. Kaufman
Directed by Bruce Kimmel
December 6, 2019 – January 12, 2020
Fri/Sat at 8pm, Sun at 2pm