Christian Land plays Jefferson a.k.a. Henderson, "The Hatchet Fiend", Westcott and A Plainclothesman.
CHRISTIAN LAND (Various) This production will be Christian's debut at the Lonny Chapman Theater. Before finding his way to the GRT, he has appeared in several productions including She Kills Monsters, The Adding Machine, Macbeth, and most recently he originated the role of Gerald in the production Fortuneland at the Secret Rose Theater. He has also worked as a fight choreographer for Sherlock: Through The Looking Glass.
Over 30 people were cast in The Group Rep's production of The Man Who Came to Dinner. As part of our backstage coverage of this show in development, we will introduce you to each cast member.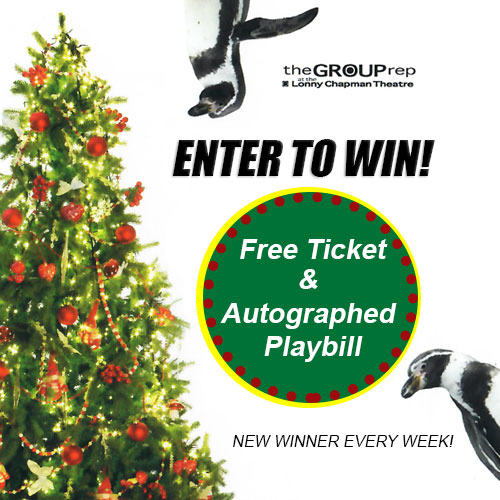 The Man Who Came to Dinner
By Moss Hart and George S. Kaufman
Directed by Bruce Kimmel
December 6, 2019 – January 12, 2020
Fri/Sat at 8pm, Sun at 2pm