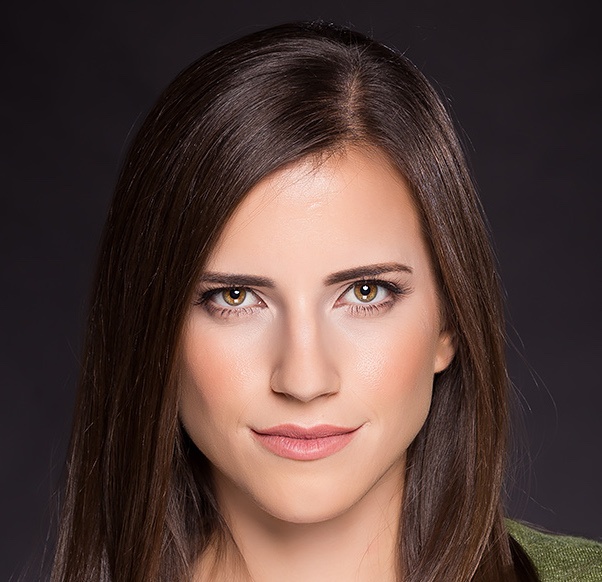 Anica Petrovic
Anica (Ah-nee-tsa) Petrovic is extremely proud to be a new member of The Group Rep and to be surrounded by so much talent! She was most recently seen on stage at GRT as Serena in Forever Friends for the 2023 upstairs production of Motel 66. Previously at GRT she was seen on stage as Miss Casewell in Agatha Christie's The Mousetrap. Another recent credit is as Yvette in Kentwood Players' production of Clue.
Pre-Covid, she performed locally in numerous cabarets with Domino One Productions, One Flew Over the Cuckoo's Nest: The Immersive Experience with After Hours Theatre Company, as well as Bye, Bye, Birdie and The Wizard of Oz at Glendale Centre Theatre.
Favorite credits include Brooke Wyndham in Legally Blonde: The Musical, Regina George in Mean Girls: The Musical, and Essie Carmichael in You Can't Take It With You.
When she is not on stage, Anica works full time at Critical Mass (a digital marketing agency), and part time as a coach at F45. In the little free time that is left, she also dabbles in hair and make-up design.
She wouldn't be able to do half of these things without the support of her loving husband, family and friends, to whom she is forever grateful!