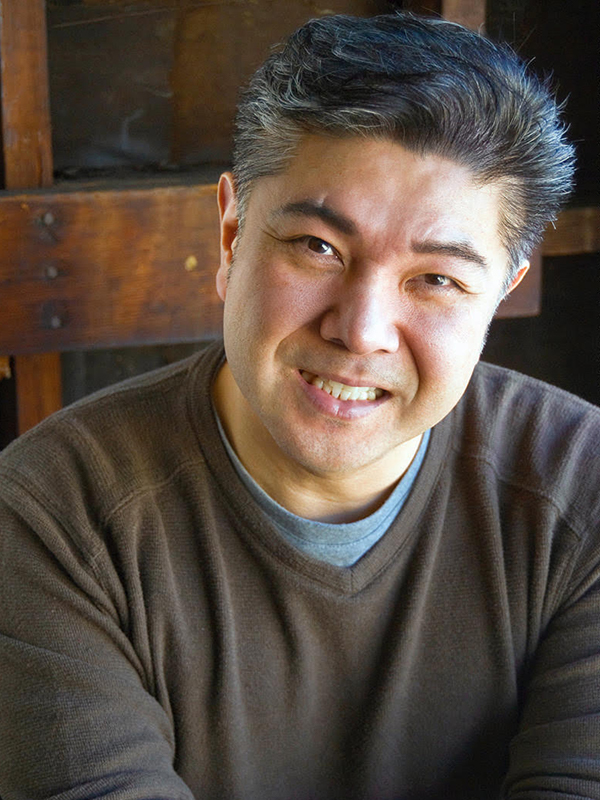 Hisato Masuyama
Hisato, a Japanese national, has performed on stage professionally in Japan and the United States. Hisato has appeared in Japan Broadway productions of The Who's Tommy, Yeston and Kopit's Phantom and Chicago in his home country to great acclaim. Here in the US, he toured in Mame with Juliet Prowse, 42nd Street with Mariette Hartley, Pacific Overtures with MAKO to name a few.
At GRT Hisato was most recently seen as Callahan in 70, Girls, 70.  Other GRT credits includeKirkeby in Promises, Promises and Mr. Paravicini in Agatha Christie's The Mousetrap, L.A. Now and Then, Dial M for Murder, Neil Simon's Rumors and A Midsummer Night's Dream. Hisato also recently served as co-Musical Director for the upstairs production of Christmastime Origins in 2021.
Hisato has been see on stage at the Glendale Centre Theatre in such productions as Bye Bye Birdie, The Wizard of Oz, Anything Goes, The King & I, The Music Man, South Pacific, Me & My Girl, Thoroughly Modern Millie, My Fair Lady, Squabbles, 1776 and countless others.  
Other local credits include Wicked Lit 2015 in The Groves of  Rashomon, Anything Goes with Helen Reddy, Dreamgirls, The Producers as Carmen Ghia, Uncle Bonzo in Madam Butterfly with the Pacific Opera Project, The Metromaniacs at Theatre 40 and most recently in Towards Zero at Theatre 40.
His TV appearances include "Castle," "Conan" and "General Hospital."   For web series watchers, he was also a regular on Funny Or Die Production's "The Gorburger Show." 
An operatic countertenor, his talents have taken him back to Japan for numerous solo concert dates. Utilizing his talents in Japanese, he also translated/recorded for Tokyo Sesame Place, Tokyo Disney and ABC Mouse.