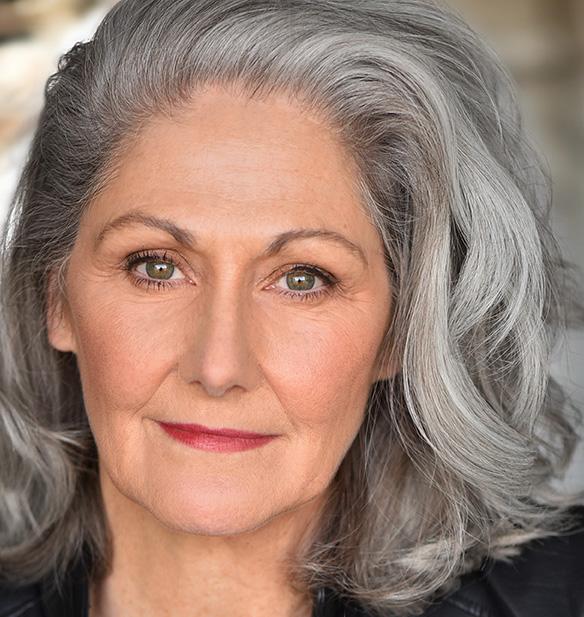 Mouchette van Helsdingen
Born in Amsterdam, Mouchette started her training at the Academy of Small Arts and continued her education at the Drama Studio in London. Her roles have spanned geographical and linguistic borders, from Gilbert and Sullivan's Princess Ida at the Young Vic Theatre, London, to a French secretary speaking Greek with a French accent in a TV series in Athens.
After taking a hiatus from the stage to raise two wonderful daughters, and obtaining a bachelor's degree in Linguistics at CSUN, she returned to drama as a member of the Mechanicals Theatre Group. She appeared as Juror #9 in Twelve Angry (Men), and Malvolio in Shakespeare's Twelfth Night at the Pico Playhouse. Mouchette also played the role of Mrs. Webb in Our Town and Frank in Private Eyes at Morgan Wixson Theatre. She played the role of Mrs. Boyle in The Mousetrap and Miss. Prism in The Importance of Being Earnest with the Crown City Theatre. Mouchette portrayed the part of Janine Bosco in The Niceties at the Moxie Theatre in San Diego. She is a member of the Ruskin Group Theatre where she has appeared in The Gun, Rainbow Bridge, Bad Habits, and Guess Who's Coming to Dinner.
Mouchette most recently appeared on stage at Theatre 40 as Julia Budder in It's Only a Play.