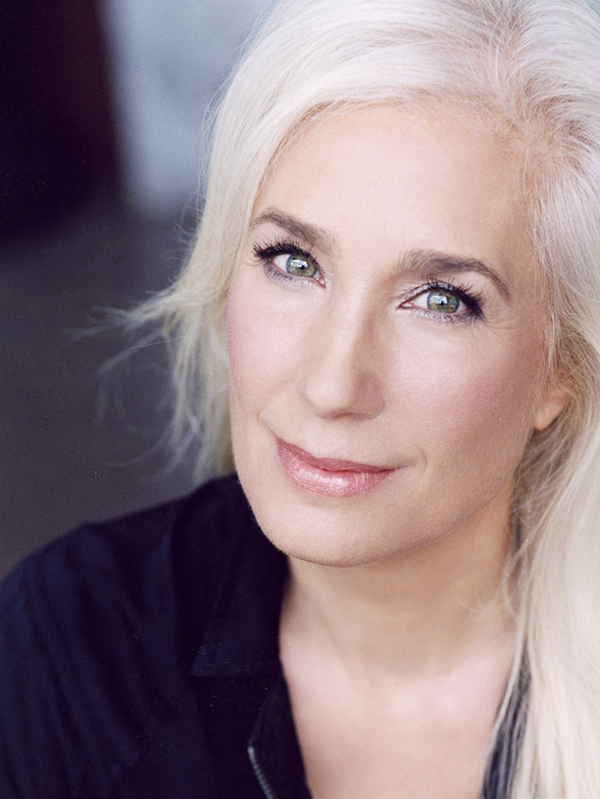 Susan Priver
Susan was most recently seen onstage at the Group Rep as Mrs. Chasen in Harold and Maude. Previously at GRT Susan's credits include Daria in The Game's Afoot (Scenie Award Performance), Diana in London Suite (Scenie Award Performance) and Lorraine Sheldon in The Man Who Came to Dinner (Scenie Award Performance). Other recent credits include Norm Foster's A Clean Brush, directed by Howard Storm, Terrance Rattigan's Separate Tables, directed by Jules Aaron, and Engaging Shaw, directed by Melanie McQueen at Theater 40.
In 2016, Susan had the great opportunity to play Tennessee William's down on her luck showgirl, Myrtle, in Kingdom of Earth, at the Odyssey Theatre, directed by Michael Arabian. Other theater credits include: Ferenc Molnar's The Guardsman, directed by Lillian Groag, of South Coast Rep., Diary of Anne Frank, Harold Pinter's The Lover (LA Weekly Best One-Act) and Pinter's A Slight Ache, directed by Carol Reis. At the Lillian Theatre: The Great Sebastians, directed by Anthony Caldarella, George Bernard Shaw's Caesar and Cleopatra, Idiot's Delight, and Twentieth Century, directed by Rick Sparks. Also, John Patrick Shanley's Four Dogs and a Bone, & Savage In Limbo, Edward Albee's American Dream, David Mamet's two-character, Reunion (Drama Logue award, performance), Sam Shepard's Fool for Love, William Inge's People in the Wind, & Incident at the Standish Arms, Sidney Kingsley's Detective Story (Drama Logue Award, Best Revival, Best Ensemble), God of Vengence, and Bertolt Brecht's The Resistible Rise of Arturo Ui, amongst others.
TV and Film: Guest starred on HBO's "Lucky Louie," and Fox's "Space: Above and Beyond." Susan starred in the psychological thriller, "Serving Up Richard," "The Guest Room," with Jude Ciccolella of "24" and Ross McCall of "White Collar," written and directed by Henry Olek. She wrote and starred in the LGBT festival favorite, "What's Up, Scarlet?" with Sally Kirkland, Jere Burns and Musetta Vander. Other indies include leads in, "My Brother Jack" and "Mafioso," and the shorts, "Good," and "Miss Dixie High." Susan recently filmed the indie feature, "Year of the Detectives," and the shorts, "Louis by the Sea," and "The Game of Life."
Get Susan's book Dancer Interrupted: A true expose of a ballerina's fall from grace on Amazon.