A message from The Group Rep's Artistic Director, Doug Haverty
I was out walking today and noticed that several people have put up Christmas lights. (Maybe they just left them up from Christmas which was really only a few months ago, but nonetheless, they've re-lit their lights.) Christmas lights cheer people up.
And I thought, maybe we should make A CAROL CHRISTMAS available online so people can be cheered up. It opened at Group Rep in November of 2018, right before Thanksgiving and played through the holidays. Audiences loved it. But lots of people didn't get to see it because they were working, or traveling, or shopping, or cooking, etc. So, here's a chance to see it (or see it again).
It's 90 minutes and it's a thing of joy. It's the story of "A Christmas Carol" only it's today, it's America and all the traditional male roles in the Dickens story have been changed to women. Scrooge a.k.a. Carol owns a home-shopping network-esque show and on-air she's folksy and charming, but at work she's Ebeneezerish. Even Tiny Tim is a girl, Trina. And it's a musical! Music and Lyrics by Bruce Kimmel who also directed. Choreography is by Kay Cole. Book by yours truly.
There's even an Original Cast Recording (more cheer) on Kritzerland: http://kritzerland.com/carolchristmas.htm
And if anyone gets caught up in the spirit of things, we have a donate button at our website: https://thegrouprep.com/show/donations/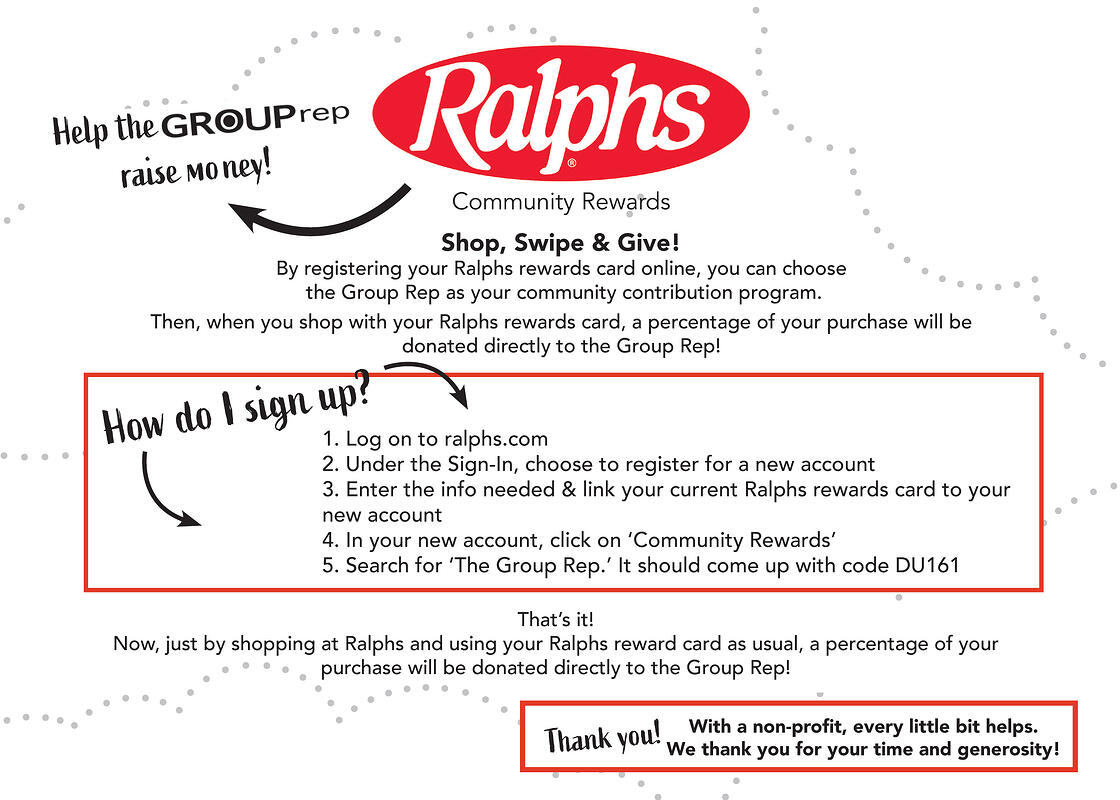 Ralphs Community Contributions
When you register your Rewards Card account at www.ralphs.com (and renew yearly after Sept. 1), RALPH'S WILL DONATE $$$ if you designate "The Group Rep" as your "Community Contributions" choice. They will automatically give us a percentage of what you spend and it won't cost you anything! We get a little money. You feel good. And Ralph's is happy because they're helping the community. Everybody wins!