We are excited to share this Broadway World interview with Bruce Kimmel!
Actor/director/author Bruce Kimmel is best known to audiences for his tremendous work with Kritzerland, his own company that produces updated albums of classic musicals as well as recordings of new ones like his A Carol Christmas, produced last year at Group Rep and currently nominated for several BroadwayWorld Awards. Kimmel is about to open The Man Who Came to Dinner at Group Rep on December 6. In this conversation he talks about his fondness for the play and gives us his vision for a successful production of it.
Tickets purchased on our website before then opening night come with an autographed program!
The play runs December 6, 2019 through January 12, 2020 at the Lonny Chapman Theatre in North Hollywood, California.
About show times and tickets: December 6, 2019 – January 12, 2020. Fridays & Saturdays at 8pm. Sunday matinees at 2 pm. Tickets: $25. Seniors 65+/Students with ID: $20. Groups of 10 or more: $15.
Tickets/information: www.thegrouprep.com or (818) 763-5990.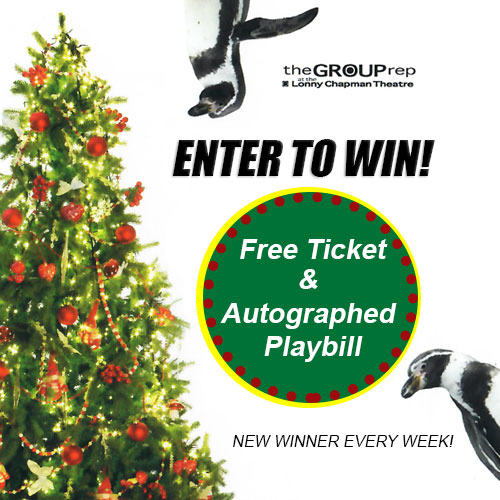 The Man Who Came to Dinner
By Moss Hart and George S. Kaufman
Directed by Bruce Kimmel
December 6, 2019 – January 12, 2020
Fri/Sat at 8pm, Sun at 2pm