Hartley Powers plays Maggie Cutler, Whiteside's executive assistant, very businesslike most of the time, but also a romantic who falls in love.
HARTLEY POWERS (Maggie Cutler) Honored to part of this ridiculously talented cast, Hartley has been acting since she was 11 months old – appearing in commercials, television, film & on stage. At GRT: Music Across the Boards (cabaret fundraiser), Midsummer Night's Dream (Hermia), the titular role of Carol in A Carol Christmas (World Premiere, soundtrack available at Kritzerland.com), Avenue Q (Kate Monster, Lucy the Slut). Thank you for joining us on this holly-jolly wild ride!
Over 30 people were cast in The Group Rep's production of The Man Who Came to Dinner. As part of our backstage coverage of this show in development, we will introduce you to each cast member.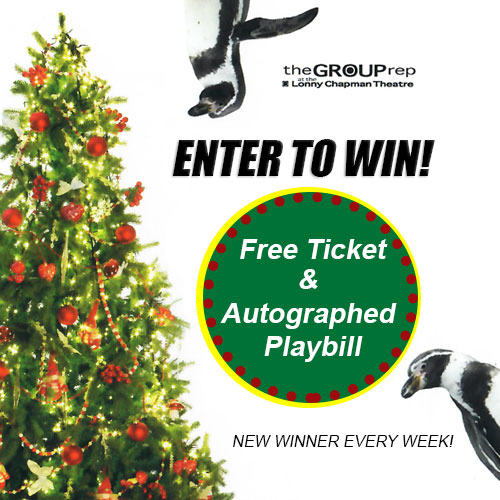 The Man Who Came to Dinner
By Moss Hart and George S. Kaufman
Directed by Bruce Kimmel
December 6, 2019 – January 12, 2020
Fri/Sat at 8pm, Sun at 2pm