Chris Winfield plays Beverly Carlton, an English playwright, actor, songwriter, musician. A Noël Cowardish character who dashes around the world composing and writing plays and being devastatingly charming. He breezes in to visit Whiteside and wish him a "Merry Christmas.
CHRIS WINFIELD (Set Design): A member of the Group Rep for over 33 years, Chris is the resi-
dent set designer and builder, and is also the co-Artistic Director of the theatre. He has appeared as Meyers in Witness for the Prosecution, Fasch in Bach at Leipzig, Holmes in Sherlock's Last Case, and
George Hay in Moon Over Buff alo. Film and TV credits include "Firefox," "M.A.S.H.," "Baywatch,"
"Th e Nanny," and "Eli Stone."
Over 30 people were cast in The Group Rep's production of The Man Who Came to Dinner. As part of our backstage coverage of this show in development, we will introduce you to each cast member.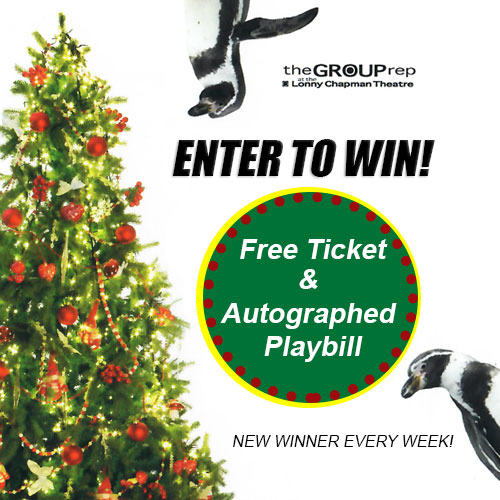 The Man Who Came to Dinner
By Moss Hart and George S. Kaufman
Directed by Bruce Kimmel
December 6, 2019 – January 12, 2020
Fri/Sat at 8pm, Sun at 2pm