Nick Asaro plays Sandy a.k.a. a labor-organizer in Mr. Stanley's factory. In love with Mr. Stanley's daughter, June.
NICK ASARO (Sandy) is a versatile character actor originally from San Diego and a graduate of the esteemed American Academy Of Dramatic Arts with many theatre productions, short films and commercials under his belt. He previously performed at the Group Rep in the Nine Winning One Acts Festival in the upstairs theatre this past summer. This is also his second time performing in a production of the Man Who Came To Dinner and he's very excited to visit the town of Mesalia, Ohio once be again upon the GRT stage.
Over 30 people were cast in The Group Rep's production of The Man Who Came to Dinner. As part of our backstage coverage of this show in development, we will introduce you to each cast member.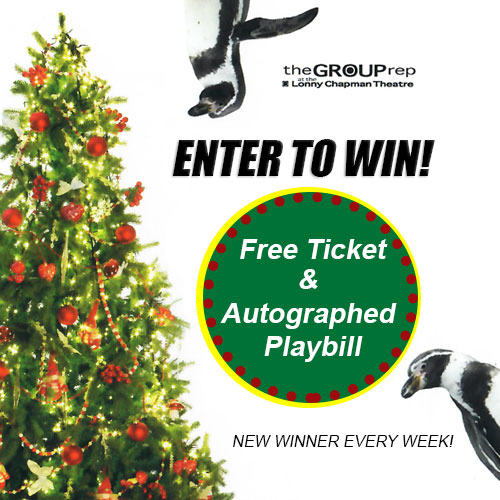 The Man Who Came to Dinner
By Moss Hart and George S. Kaufman
Directed by Bruce Kimmel
December 6, 2019 – January 12, 2020
Fri/Sat at 8pm, Sun at 2pm