Sherry Michaels plays Mrs. McCutcheon on 12/21, 12/22, Week 4, 12/8 and 12/15.
SHERRY MICHAELS (Mrs. McCutcheon) is an actor and voiceover artist, with 50+ commercial voiceovers and a recent animated Disney short. Stage leads include Auntie Mame, One Flew Over the Cuckoo's Nest and Veronica's Room. TV includes principal roles on "Betrayed" and "Generation Clash", a new HBO series. Film includes featured roles in "You Gotta Leave your Mark" and "Old Pals" with Barry Bostwick. Commercials include the PSA "Amazon Red" with Julia Roberts. Commercial representation is with TGMD.
Over 30 people were cast in The Group Rep's production of The Man Who Came to Dinner. As part of our backstage coverage of this show in development, we will introduce you to each cast member.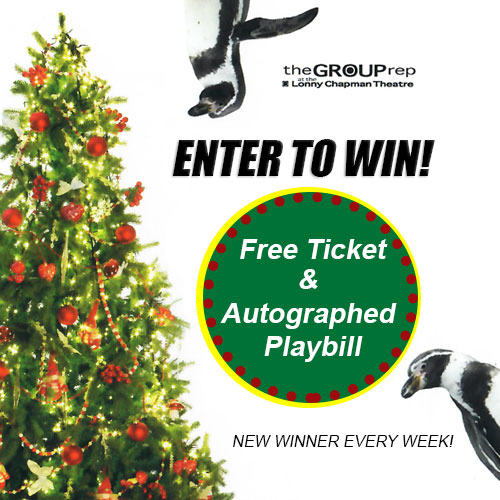 The Man Who Came to Dinner
By Moss Hart and George S. Kaufman
Directed by Bruce Kimmel
December 6, 2019 – January 12, 2020
Fri/Sat at 8pm, Sun at 2pm